Toby Rand
Vocalist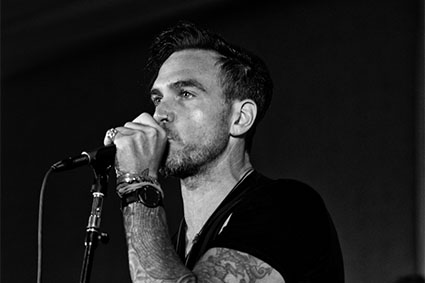 Australian raised TOBY RAND is a Los Angeles based singer/songwriter and recording artist. When he's not touring with Rocktopia, RAND's primary artistry is with solo project, TOBY RAND & The FutureKind. This music is a blend of raw, gut- wrenching vocals with anthemic sonics, live instrumentation, and beautiful strings of the Hamburg (Germany) Symphony Orchestra.
RAND also fronts Supergroup 'STADIUM' featuring members from INXS, Morrissey, and Dorothy. Stadium's debut record will be released later in 2019.
In 2006, RAND became household name for his appearance on the CBS TV show Rockstar: Supernova with Tommy Lee, Jason Newstead, Gilby Clarke, and Dave Navarro. The show was seen by over 20 million viewers each week and ended with RAND as runner-up and signed record deal.
As a result, RAND has a rich musical background and extensive touring experience across the globe with his (award-winning) band, JUKE KARTEL. Juke Kartel had numerous songs on charts around the world, and tours with Slash, Rockstar Supernova, Ozzy Osborne, Nickelback, Linkin Park and many more.
His voice and music are heard frequently in film and television. RAND is also involved in philanthropy. He uses his writing to support international Breast Cancer Research, the youth of Los Angeles, and his children's animation projects; Eco Giraffe and Umbrella Girls.
Toby Rand's new music is available on all streaming platforms. He collaborated on his latest solo album with two-time Echo, BMI and Grammy award winner (producer/songwriter) Alex Geringas, and renowned Grammy award winning mixer, Mark Needham.
For latest information; www.tobyrand.com | IG: @tobyrand | FB: @tobyrandmusic